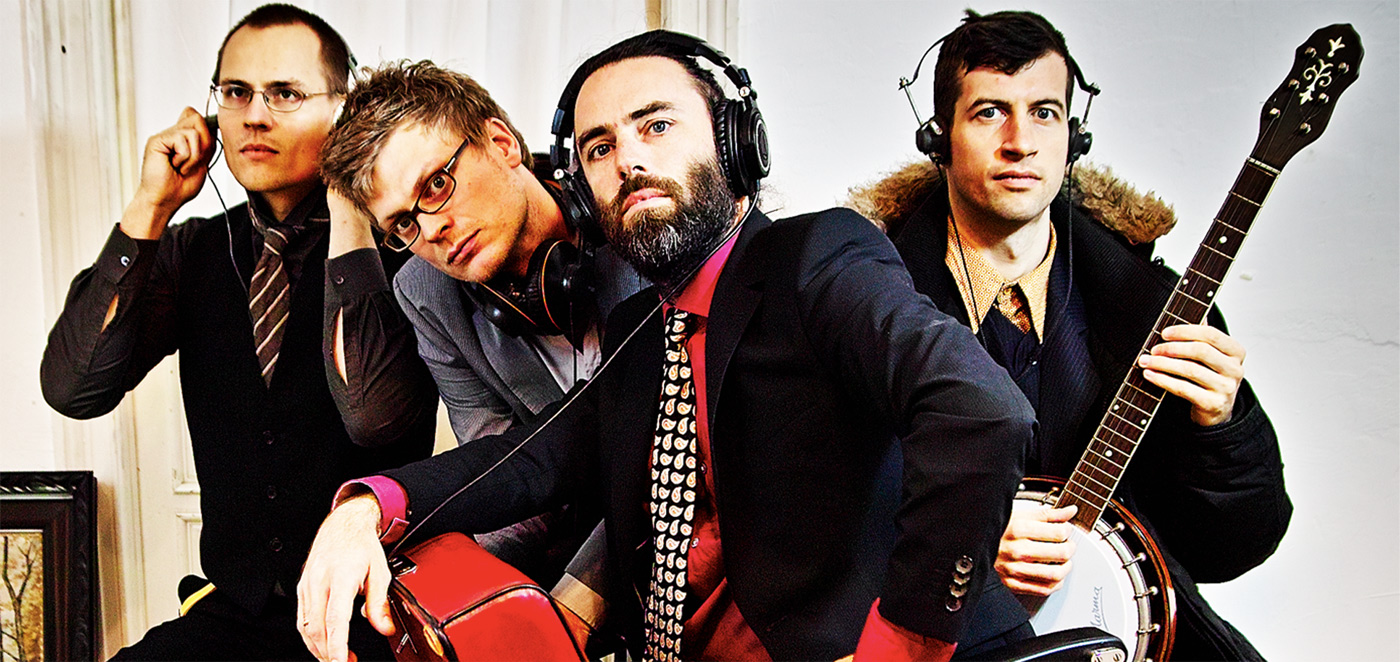 The Benjamin Weidekamp Quartet is Benjamin Weidekamp's new band.
He was the creative brain behind bands like OLAF TON and Stereo Lisa.

Uli Kempendorff (U.K. Quartet), Ronny Graupe (Hyperactive Kid, U.K. Quartet) and Christian Marien (Olaf Ton, RitscheZast&Marien, Miss Platnum) make up the rest of the band.
The music is made up of groove, humor, unconditional joy of playing, fun in improvisation and a whole lot of written music!

The rhythm of the compositions is based on the names of the band members, respectively their translation into the morse alphabet. The harmonies are mostly derived from FFT analyses of drum preparations. Other microtonal approaches also play a role, such as the split-chord-technique in which 12-tone rows or intervals (which in turn are again are derived from the musicans´ names) are split in half with the help of quartertones.

In the end, this could result in a song where the drummer's cracked thai-gong is subjected to spectral analysis which is then inverted and slowed down by a factor of thirty, allowing the musicians to send their name in morse code 16 times.

mail@benjaminweidekamp.de